"Next-Marking Transportation Sector – A Transformation Agenda"
Date: Feb 20, 2021
#Kweettalk  @Kontemporeinc  @KIITUniversity  #KIITThinks
Over the last few decades, mobility and transportation have has to face a process of change which is still continuing. Demand for mobility, volume of traffic and along with the need for transportation infrastructure are further incresesing while a rising and highly volatile oil price is challenging the economy and society.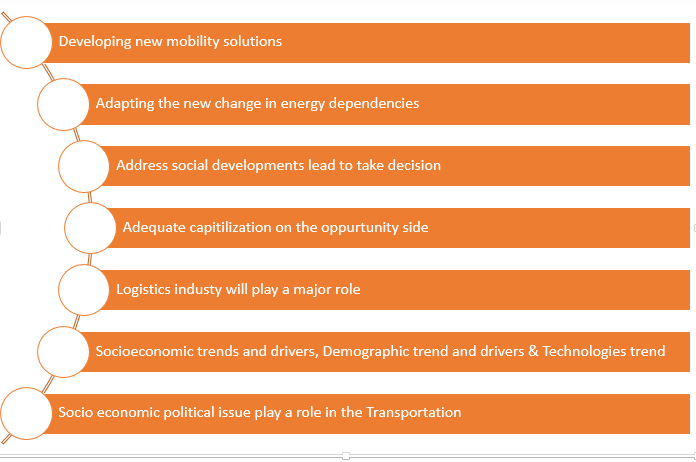 Here's what industry leaders speak on The Next-Marking Transportation Sector
Prof. Saranjit Singh welcome and introduce the speakers of the session. Prof. Sanjib Mullick focused on the various achievement on KIIT Civil Engineering as academic program, Sate of the Art Laboratories, Advanced computation facilities, Consultancy Services, MoU Signed with various companies, Societal Projects.
Three trends are been socioeconomic trends and drivers (volumes of traffic and increase in demand and shortage of energy resources, oil prices are changing, how to manage), demographic trend and drivers & technologies trend (electric vehicles, energy influence technology, autonomous vechicle) and drivers – Prof. Saranjit Singh , Moderator
"We have to look at e-commerce, logistics and robotics used in warehouse along with the safely with fuel. We have many player and agencies in the type of business, which a lot of research should be done. Lot of evolution will come in tourism as travelling will be fast and need to understand the market. Design a metro how to be connected should always been taken care. Hybrid transportation is a concept we should look into."- K.J. Ramnadh, Director (Project Management), CBRE, Hyderabad
"He spoken about the characteristics of a Transportation System on Multi Modal, Multi Sector, Multi Problem. Then he focused on National Urban Transport Policy 2006 and Transportation asset life cycle which have operations, construction, design, planning, maintainance etc. He also discussed a designing for Transportation management and operations plan. Building Information Modelling and their levels of development along with change in Automative  " – Rajiv Nehru – InMarket Lead Asia Pacific (RICS), Delhi
"Real drastic changing has come before the pandemic also the environment. Innovative idea which can help is various need to be fulfilled. We come out with any solution we should think of material how the can be depose down what can be recycle, reuse. Focused should be always be there on so many variable that will help us. Enviroment threats are not there as they are on books only. We need to be ready from various cyclone, floods etc in better systematic streamline system. We must think of technology. Blockchain IOT, Artificial Intelligence who provide the solution but problem is that implementation must be think of risk as well. " – SK Manocha – Former Sr VP, Punj Lloyd, Delhi
"Transportation is a symbol of civilization. Everyday there has to be a development in this sector. As he is connected with all most all component of transportation. Growth of the country also depend on the how well the transportation is be done. We have to think in a new innovative way to present our self but also need to think about the consequences. We need to make sure the projects that we come across need to be completed in one go and temporary maintenance cost can be made to control that. " – Sanjoy Roy, Sr VP, Simplex Infra, Kolkata
SPEAKERS:    K.J. Ramnadh, Director (Project Management), CBRE, Hyderabad, Mr. Rajiv Nehru – InMarket Lead Asia Pacific (RICS), Delhi, Mr. SK Manocha – Former Sr VP, Punj Lloyd, Delhi, Mr. Sanjoy Roy, Sr VP, Simplex Infra, Kolkata